by Kyle Wall
We stopped in from the heat on Monday night to check out "Digital Storytelling Night," a  nifty event hosted by the Public Relations Society of America that featured state-of-the-art presentations of interactive journalism from media organizations including Washington Post, Yahoo!, The Guardian, Nielsen, and General Assembly.
The event took place at the amazing Lightbox venue in Midtown Manhattan, and they certainly didn't hesitate to pull out all of the stops in terms of an immersive, colorful presentation.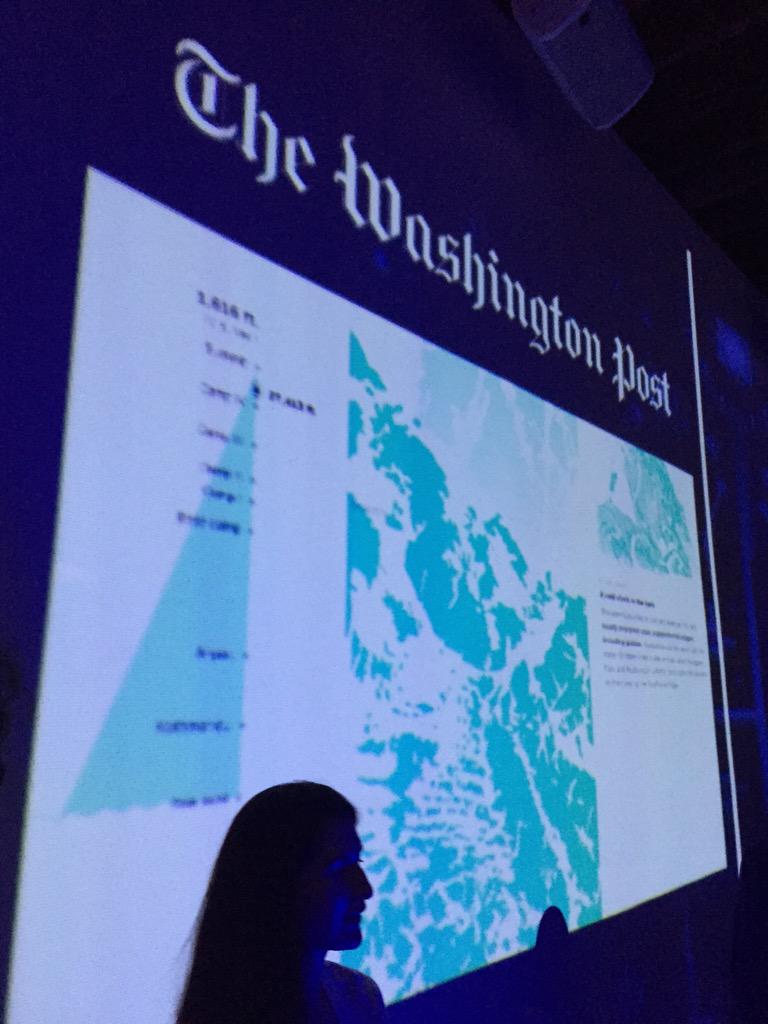 During each of their 10-minute presentations (which were projected onto the walls), journalists and designers from each organization discussed the fast-changing interactive journalism landscape, in which the typical text and photo stories are being overtaken by meticulously crafted and impeccably designed pieces that serve as sort of a "Choose Your Own Adventure" for readers, allowing them to click and view sets of data and media in any order they want.
To really drive home the night's "storytelling" theme, guests were treated to some delicious s'mores cooked right in front of us, in addition to great cheese and wine – a sophisticated take on storytelling around the campfire. Because while journalism continues to evolve at a rapid pace, the old-fashioned combo of marshmallow, chocolate and graham crackers is just as timely and tasty as ever!
Tags: digital, interactive, journalism, lightbox, startup, storytelling, tech